So Bella my Mom's pap is still on fire from your 

treatment. She is running around like a nut job, pulling on leash and just generally very happy.

How do I get more of your treatments.

Angie....Courteous Canine,NADD event 2018
Jan has indepth knowledge of the canine structure and gait. She has over thirty years experience in myotherapy and massage techniques with humans and canines.
​
She understands how to improve the condition of your dog with Massage, Myotherapy, Trigger Point Therapy, Cold Laser, Conditioning and Fitness Training. These modalities help alleviate pain, reduce inflammation and greatly improve performance of your sport dog.
Ask Jan to work out a Program Design of exercises 
to help improve your dogs, strength, flexibility, balance, endurance and mental focus.
Clinical Canine Sports Massage, Myofascial Release is the therapeutic application of hands-on deep tissue techniques to the voluntary muscle system and trigger points for the purpose of increasing circulation, reducing muscle spasms, relieving tension, enhancing muscle tone, promoting healing and increasing range of motion in all breeds of dogs.
Sports Massage Therapy increases your dog's performance 
in events such as Flyball, Agility, UpDog, Dock Diving and other canine sports your dogs are involved in.
REVIEWS - 2018/9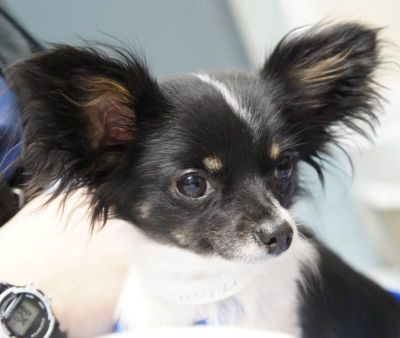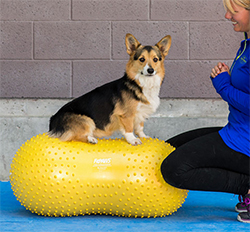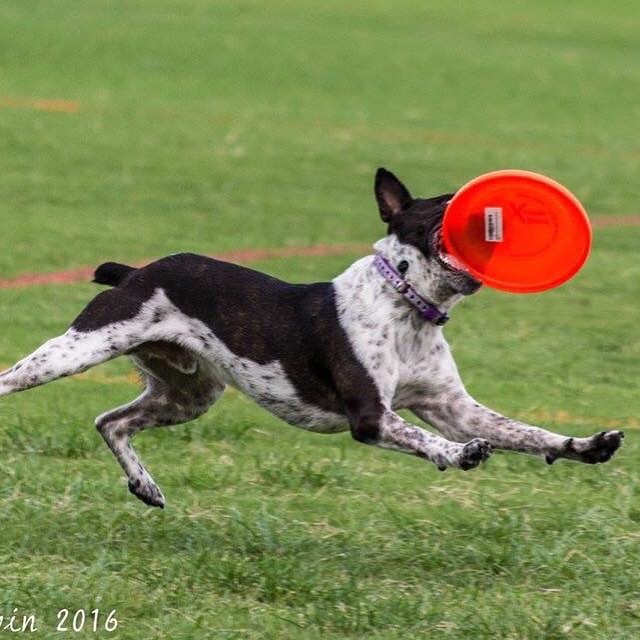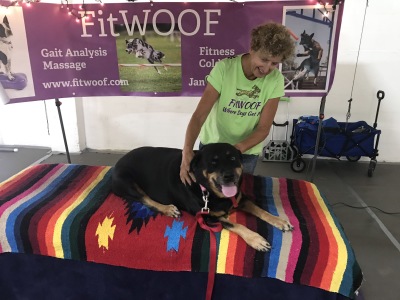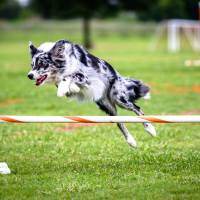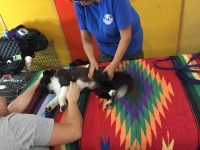 A​​​​​​

KC National Championships, Orlando , Dec 2018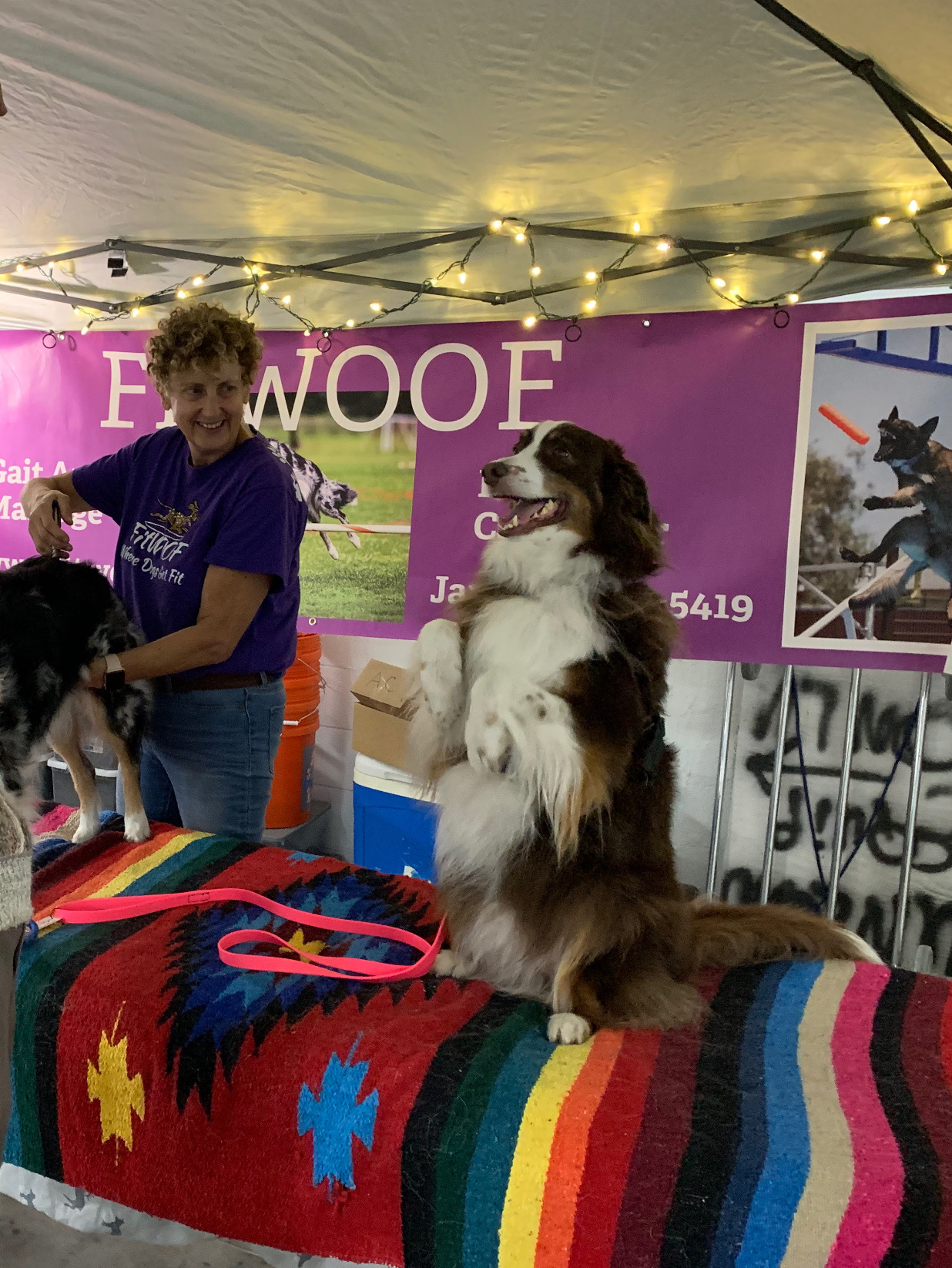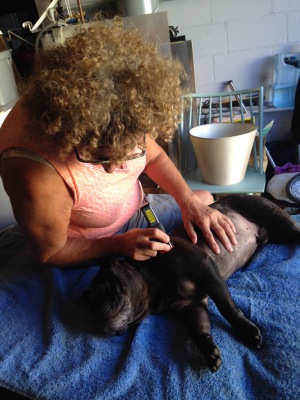 We met at AKC National Championships in Orlando 2017.

I am so impressed with Jan's work. Vhoebe is just




so much better after a treatment.

Feels better, jumps better!!

Watch Agape Ranch Facebook Page for info and

details on the FitWOOF at Agape

Photos of Vhoebe coming soon












CMT AHT CCFT 
 ANIMAL HEALTH TECHNICIAN

Certified Canine Massage Therapist
                  Myotherapy and Trigger Point
                  Cold Laser Therapy
                  Certificate of Completion VOM Tech
                  Certified Canine Fitness Trainer
                  Certified TTouch Practitioner

Erchonia EVL Cold Laser Therapy 
Reduces Pain
Anti-Inflammatory Action  
Increases Vascular Activity 
Reduces Fibrous Tissue Formation 
Stimulates Nerve Function
Faster Wound Healing
​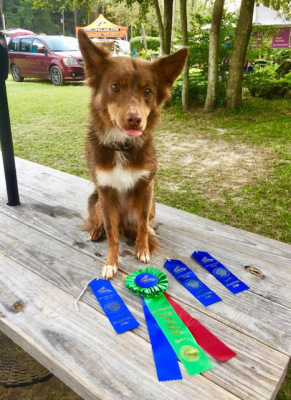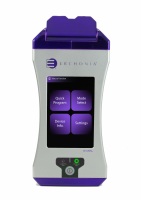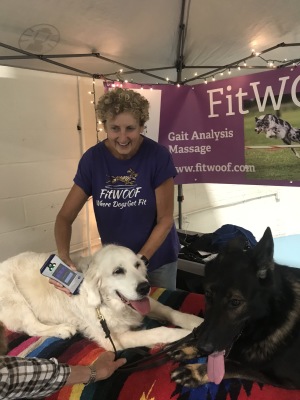 Thank you Jan for making Spark's first treatment so easy for her! Your expert knowledge increased her jump another 9" right away! New Personal Best 14'.

Thank you so much
Bonnie S  - Courteous Canine,

NADD event 2018
Clinical CANINE MASSAGE  is a branch of massage therapy that promotes health in dogs. Specifically, canine massage therapy is a form of alternative therapy the benefits of which may include relaxation, increased oxygenation, relief from pain, improved joint flexibility, as well as miscellaneous benefits to the immune system. It uses touch to maintain or improve both physical and emotional well-being
​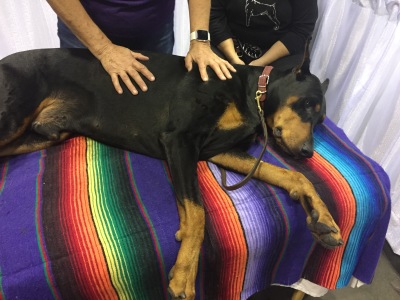 CASTLE - Doberman at AKC

 

National Championships 2017
Clinical Canine Massage, Myotherapy, VOM and Cold Laser therapies are not a substitute for Veterinary care.

Always consult your Veterinarian
.
​
Copyright © August 2017​​​​